Established in 1991, the American University of Armenia (AUA) has played a crucial role in shaping the educational landscape of Armenia. From its modest beginnings with a few hundred students, AUA has grown into a thriving institution with over 2000 students today, including both Armenian and international students. While the university has excelled in liberal arts and information technology, exciting developments are on the horizon with the establishment of the AUA Akian College of Science and Engineering.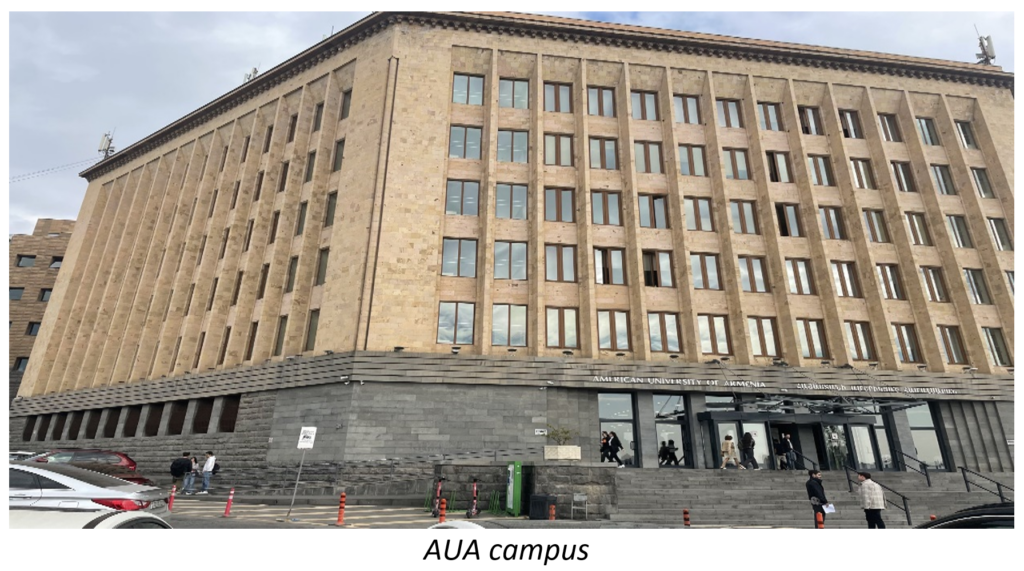 The Vision Behind AUA Akian College:
Dr. Der Kiureghian, former AUA president and the driving force behind the new Engineering Department project, sheds light on the university's ambitious objectives. The vision is to encompass a wide array of engineering disciplines, and this dream is materializing with the invaluable support and generous donation from philanthropists Zaven and Sonia Akian. Their commitment is laying the foundation for the AUA Akian College of Science and Engineering, a project that holds immense promise for the future.
A Meeting of Minds:
During various encounters, I had the privilege of engaging with both past president Dr. Armen Ter-Kiureghian and the newly appointed president Dr. Bruce Boghosian. Their enthusiasm for the AUA Akian College project was palpable, as they shared insights into the transformative impact it is poised to make. The establishment of this college represents a significant leap forward for AUA, expanding its reach into the realm of engineering education.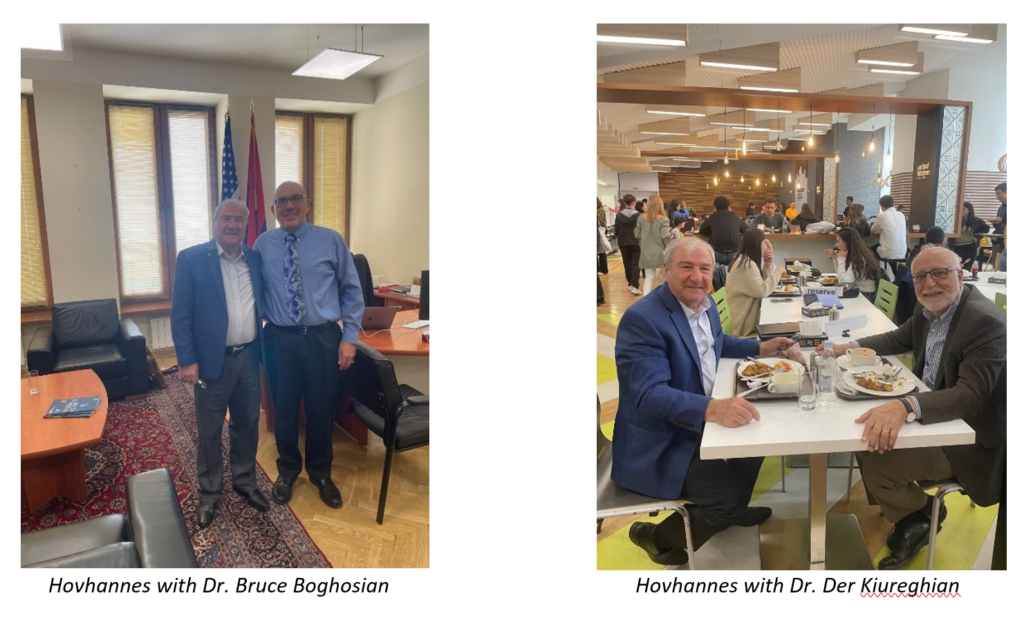 Future Collaborations:
In our discussions, both Dr. Ter-Kiureghian and Dr. Boghosian expressed their hope for support from the Armenian Engineers and Scientists of America (AESA) and its members. They envision a collaborative effort where AESA becomes a valuable partner in advancing the mission of the AUA Akian College. The potential for future cooperation between these entities holds the promise of creating a vibrant academic environment that fosters innovation and excellence in engineering education.
Conclusion:
The American University of Armenia stands at the cusp of an exciting chapter in its history with the establishment of the AUA Akian College of Science and Engineering. As it continues to grow and evolve, AUA remains committed to providing a world-class education that extends beyond traditional boundaries. The philanthropic support from Zaven and Sonia Akian, coupled with the visionary leadership of Dr. Ter-Kiureghian and Dr. Boghosian, ensures that AUA's journey towards excellence in engineering education is both ambitious and promising. As the AUA Akian College takes shape, the potential for collaboration with organizations like AESA opens new avenues for fostering innovation, research, and development in the field of engineering. The future looks bright for AUA as it paves the way for the next generation of engineers and scientists in Armenia and beyond.